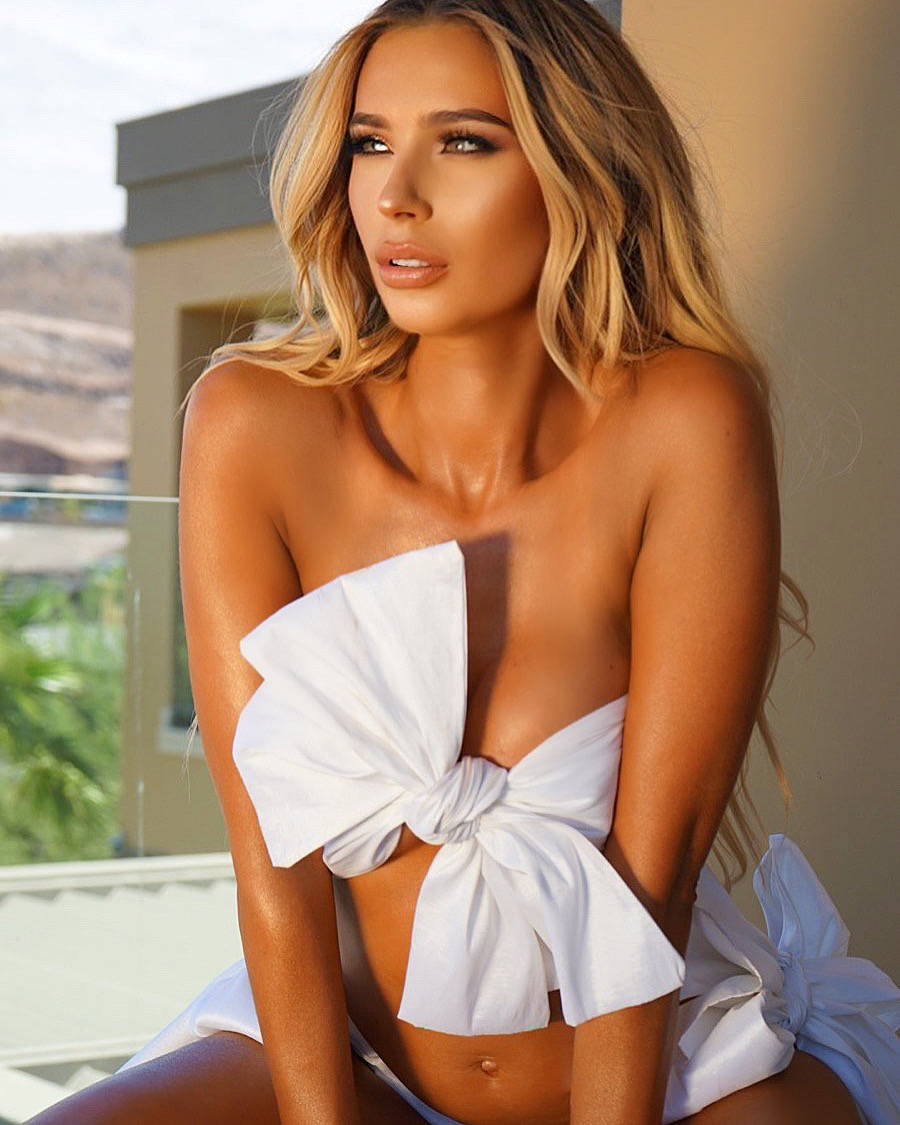 Passion, motivation, and dedication are what landed Isabel Alysa the title "Queen of Tans."
From foster homes to the Super Bowl and Met Gala, Isabel has always been self-driven from a young age. She started the road to her dreams all alone at the young age of 17 in Southern California, and has since built a name for herself. After discovering her profound love for spray tanning, she has mastered the skill while tanning some of the most well-known A-list celebrities such as Kim K, JLO, Miley Cyrus, Cardi B, Becky G, and so many more.

Isabel's biggest motivation is her family. With the help and support of her husband, Vincent, and daughter, Mia Dolce, she was able to become one of the most coveted spray tan artist in the world.

After the birth of Mia Dolce, Isabel was inspired to create something more she could share with others while also allowing herself more time to spend with her daughter. She established her brand in 2016 naming it after their daughter: Dolce Glow.

Through her brand, Isabel has continued to share her skillset with thousands of people across the world. She continuously strives to empower women to be entrepreneurs themselves through her global classes.
Isabel's desire to help people feel beautiful and confident in their own skin is what led her to create one of the best professional spray tan solutions and self-tanners out on the market. Dolce Glow solutions and self-tanners promote beauty and confidence in others and what better way doing it then glowing together the Isabel Alysa way!